Education Chatbot: 3X Your Student Enrolment with Niaa – AI-based Chatbot
Instant Engagement with Candidate
Connect 24/7/365
Nurture across multiple channels
Smart Nudges
Trusted & by leading Educational Institutions & Organisations across India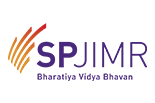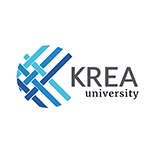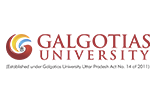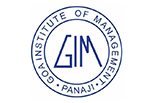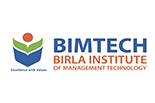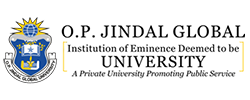 Niaa: An AI Based Chatbot!
Provide your Visitors with the answers they need
It's significant for any educational organisation to tap into the right resources while scaling enrolments. NoPaperForms' Educational Chatbot is a de facto choice for anyone in education looking to scale – be it Higher Education or Online Degree Programmes, Coaching Institutes or EdTech, K-12 or Preschools! Universities with NoPaperForms today have not only managed to convert their prospects but have also built a solid pipeline of qualified leads without any additional marketing expenditure and unlocked their team's bandwidth.
The turnaround time from an enquiry raised until the team connects with a candidate is a significant factor in their decision making process. And it all comes down to having the right conversation, at the right time that ultimately converts your website visitors into qualified leads and to enrolments.
500+
Niaa Bots Live today
3.8M+
Annual Student Interactions
~35%
Increase in Team's Efficiency
OMNICHANNEL PRESENCE
Engage with candidates,
wherever they are
The AI driven Education Chatbot takes over as soon as prospect lands on your official website. Moreover, with Niaa integrated across Web, WhatsApp and Facebook, keep your candidates engaged with the conversations on their preferred channel.
Engages immersively via multiple channel
Automates contextual workflow
Handles repetitive query
Facilitates media-based communication
THE POWER OF ONE
Contextual Nurturing
Responding to a conversation within the context of a candidate journey, armed with related attachments, makes it easy to offer epic candidate experiences while reducing the pressure on your team and giving them more time to tackle complicated challenges.
Establish relevance
Drive deeper Engagement
Contextualise page specific information
Deliver interactive messages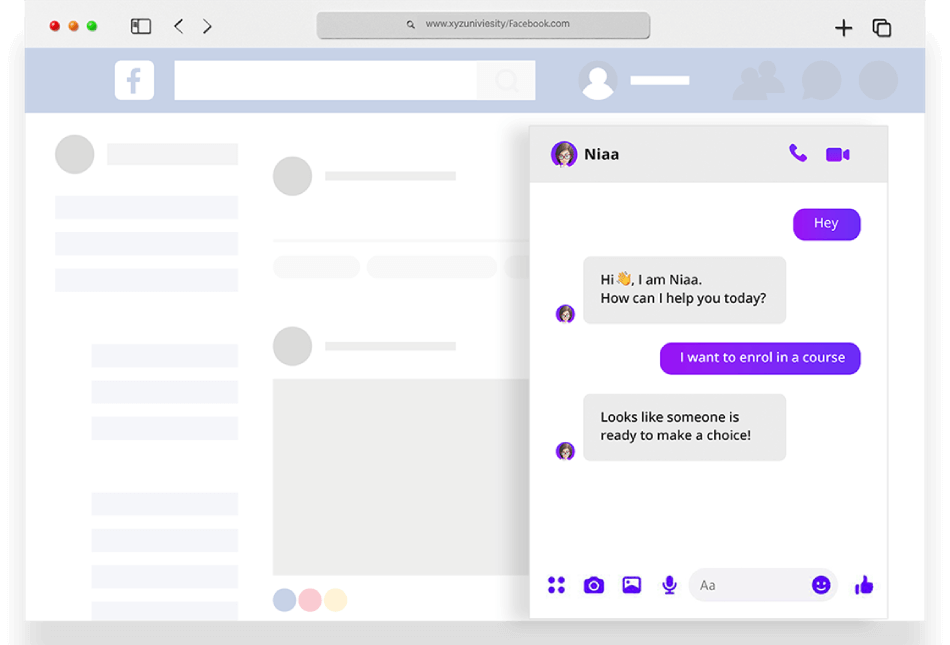 MORE THAN JUST A CHATBOT
No Question is difficult for Niaa
Niaa not only nudges candidates with the power of behavioural intelligence but also learns institution specific question, and delivers answers automatically.
Automates institution specific reply
Smart Nudges
URL Personalisation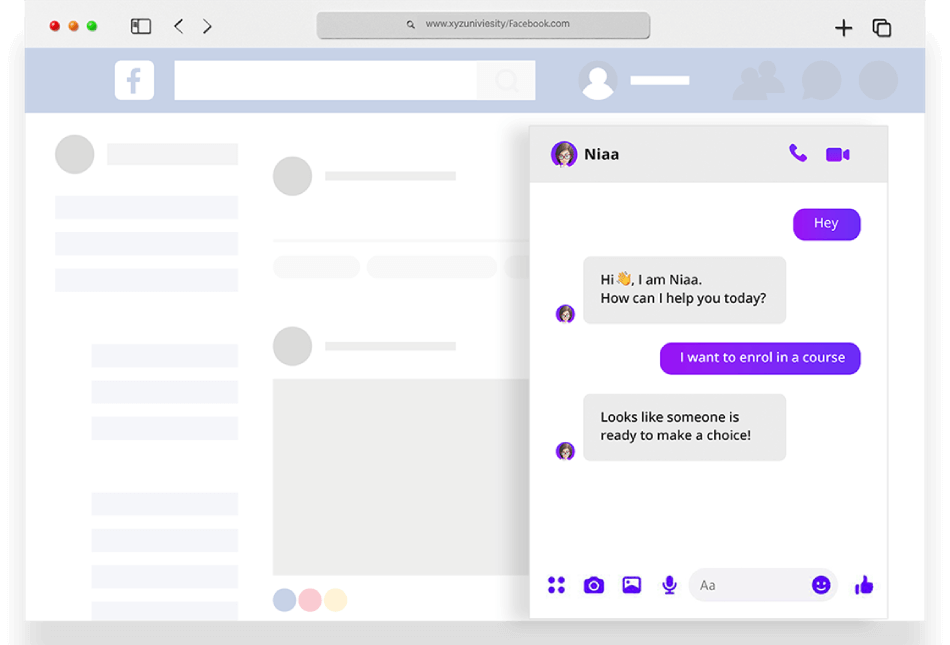 NATURAL LANGUAGE PROCESSING
Build your Pipeline & Convert more with right conversation for every situation
It is the power of the right conversation, at the right time! Nurturing candidates with a chatbot comes down to having contextual chat workflows according to prospect details to maximise winning opportunities
Built with NLP technology
Robust Machine Learning
Delightful candidate experience
Schedule Instant Callbacks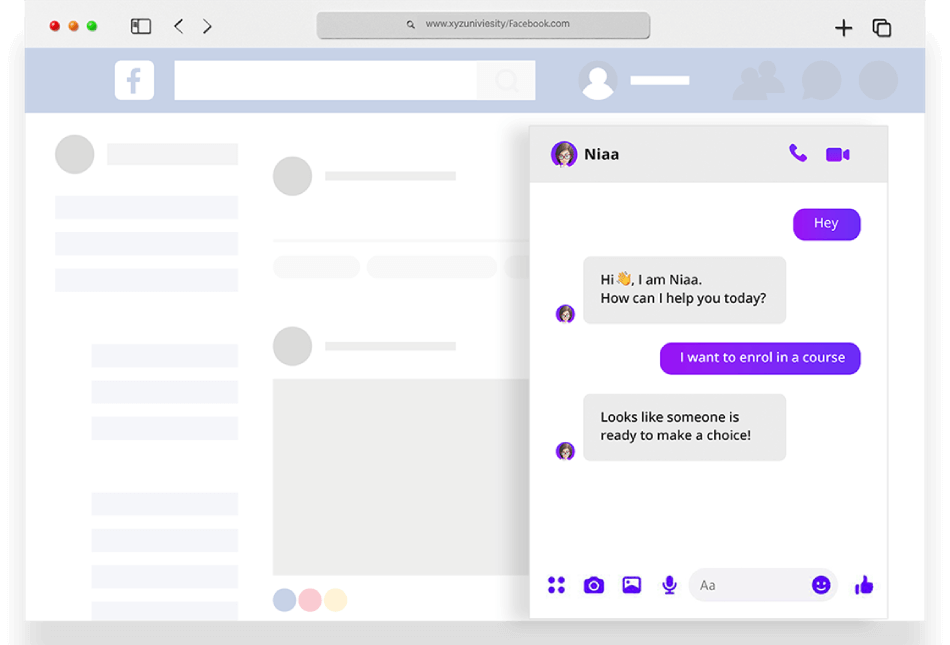 CONVERTS BETTER
Generate More
Qualified Leads
Niaa, being the first point of contact assists a candidate with lead conversion by pre-qualifying visitors and then providing and scheduling a meeting with the counselling team.
Reduces team workload
Transfers intended lead straight to the team
Allows team to focus on the real deal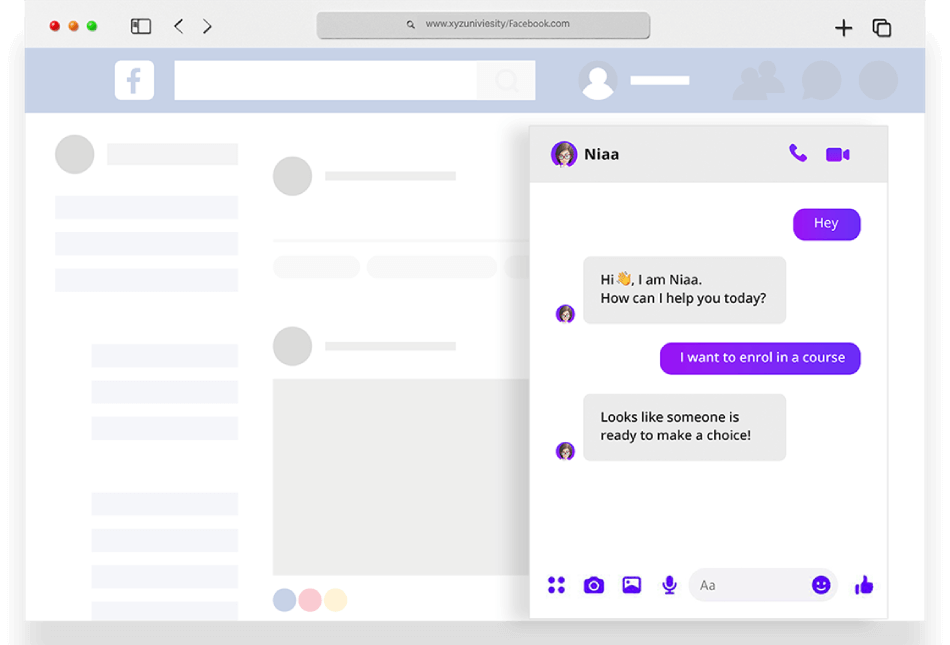 EVENT TRACKING
Detailed Chat History
The conversation that your candidates will have with Niaa on Web, WhatsApp or Facebook can be easily accessed in their profiles. You're not just reading your prospect's conversations, you're reading and predicting their intentions.
Chat gets appended in real time
Analyse the quality of your leads
Make decisions based on the chat history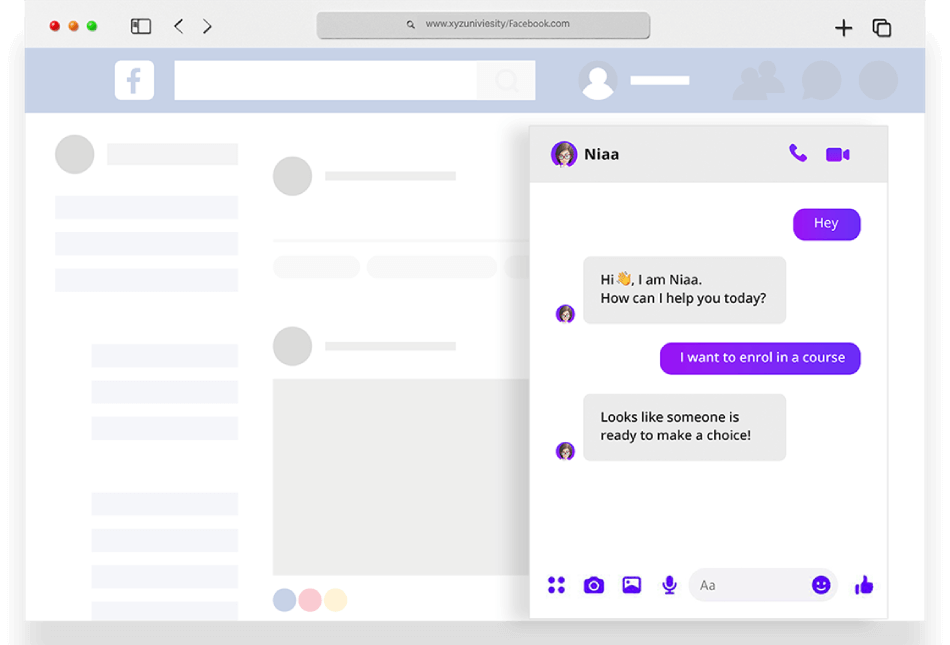 Nurture your prospects based on their stage in the Enrolment Journey
With an innate quality of nurturing candidates through integrated support, Niaa not only answers your prospects' questions but gauges their interest level with deep candidate insight and pushes it towards the nurturing flow.
Gauges Interest Level
Automates Candidate Specific reply
Smart Nudges
Delightful candidate experience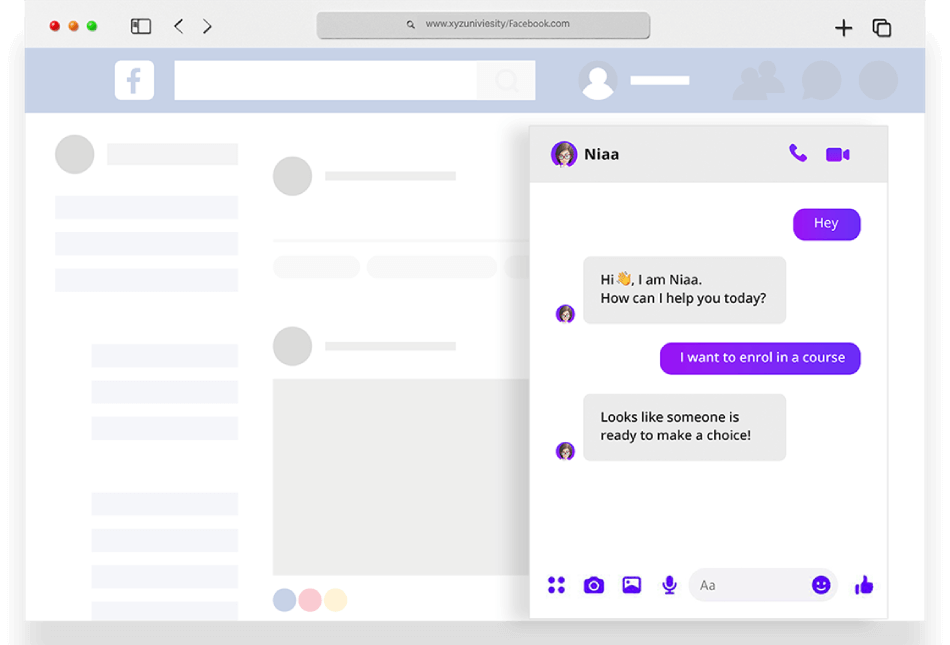 GROW MORE
Convert your chats into
Revenue
It all comes down to two significant key points, number of enrolments and increase in revenue. That's exactly what Niaa has been made up for, it taps into your greatest asset – your website – to identify your most valuable visitors, instantly start conversations, convert inbound and advertising traffic, and uncover intent signals, ultimately increasing your revenue.
Instant engagement with auto popout
Boost your conversions
Build a solid pipeline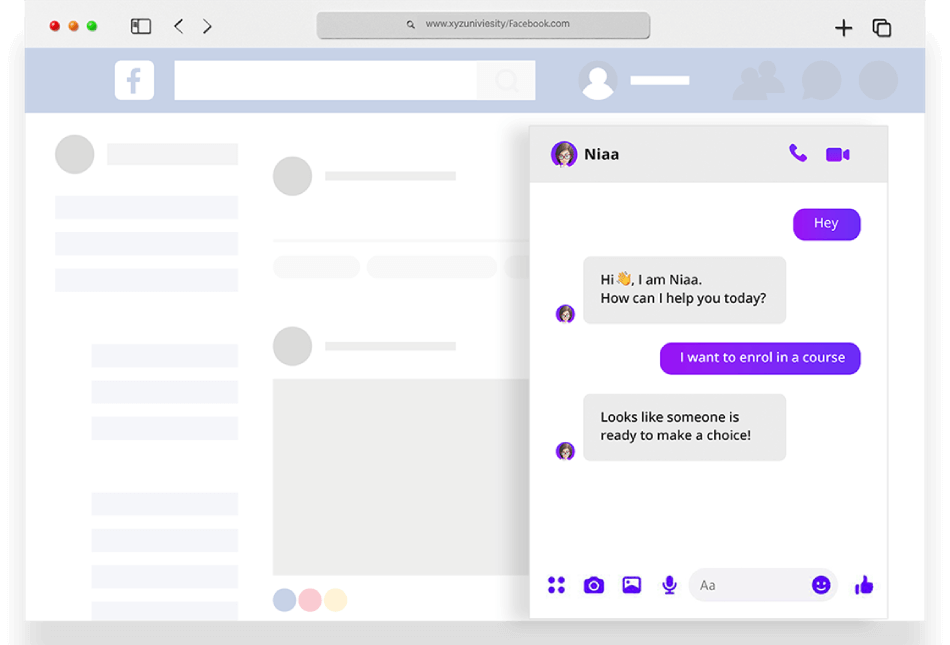 ROBUST REPORTING ENGINE
Analyse Niaa's

ROI in Real Time

Calculate the ROI of Niaa in real time with one of its kind ROI dashlet. Measure engagements, keep a track of sessions consumed, and the exact Cost per Lead (CPL)

Track your conversions in real time

Calculate the Cost per Lead

Separate bifurcation of Web, WhatsApp, Facebook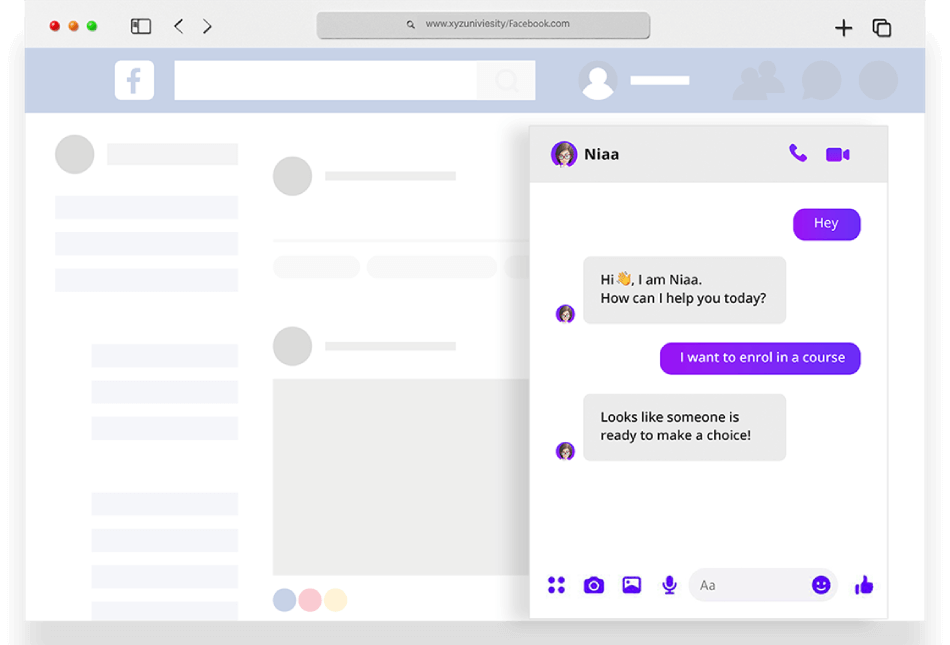 Education Chatbot explained in minutes!
If you're still unsure about how it can engage and convert all your inbound and advertising traffic, here's a quick video featuring one of our enrollment experts, so you could get a quick recap of our purpose-built Education Chatbot.
Niaa – An Education Chatbot vs Normal Chatbot
| Features | Niaa | Most of the Other Chatbots |
| --- | --- | --- |
| Real Time ROI Dashboard | Yes | X |
| Deep Applicant Insights | Yes | X |
| Request a Callback | Yes | X |
| Pre-integrated with CRM & Mobile Application | Yes | X |
| Auto Pop Out | Yes | Yes |
| Engaging UI/UX | Yes | X |
| Consolidated chat history in Lead Profile | Yes | X |
| Contextual Chat | Yes | X |
| Virtual Counsellor (24 x 7 x 365) | Yes | Yes |
| URL Personalization | Yes | X |
| Integrated with WhatsApp Business API | Yes | X |